White Grapes and Black Grapes, white Lantern in enamel patina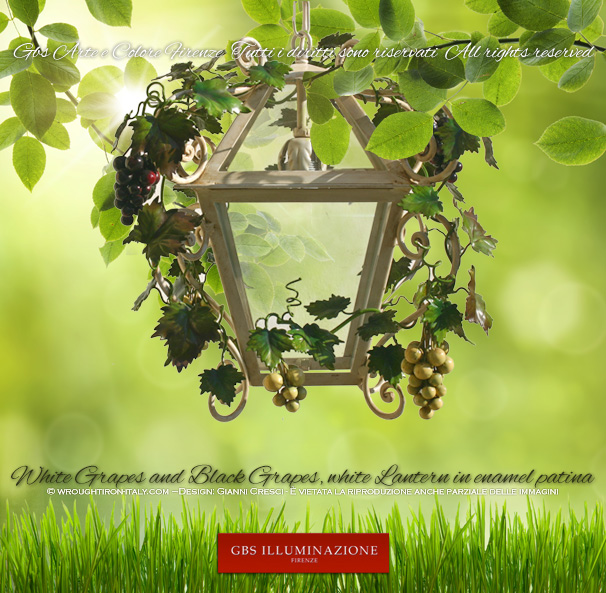 Wrought iron lantern with Grapes and Tendrils. Bunches of White and Black Grapes, structure of lantern in antique white, available for lampposts and with arm for walls. For exterior and interior decoration and lighting of the home as in the kitchen, dining room, wine bar, cellar, conservatory and porch. Customised, wrought iron and hand-decorated. Made in Florence by GBS. Design: Gianni Cresci.
Ogni articolo di GBS è su misura e può essere personalizzato nei colori, misure, numero luci. Come si acquista una lampada GBS? Nei negozi di arredamento autorizzati o direttamente on line.
Nelle zone in cui non sono stati selezionati punti vendita con i giusti requisiti, GBS collabora direttamente con gli arredatori e gli architetti ed ha la possibilità di vendere direttamente ai privati che ne facciano richiesta. In questo caso si può ordinare per email, per telefono o con una visita concordata presso la sede produttiva a Firenze. La consegna è a domicilio con corriere. Tempo di produzione medio: 20 giorni dalla conferma dell'ordine.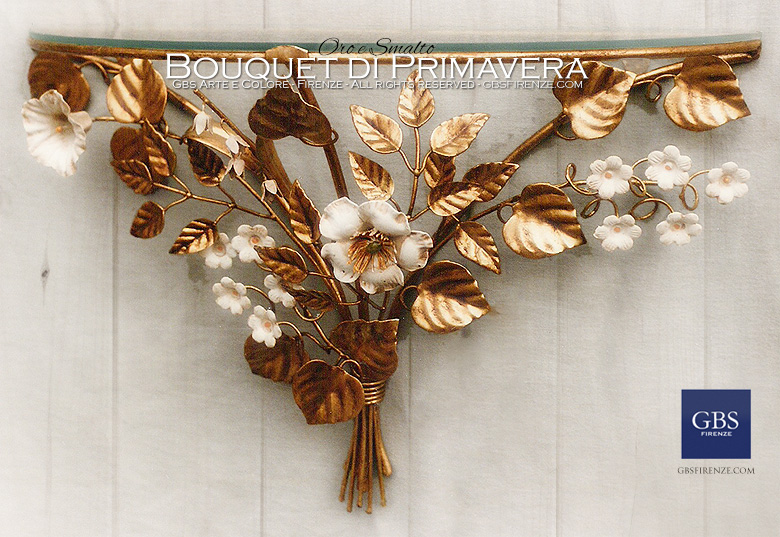 Ogni lampada originale GBS può essere coordinata alle collezioni di GBS CASA (Tavoli, Sedie, Letti, Baldacchini, Etagere, Mensole, Accessori per il bagno...)