Heart Lantern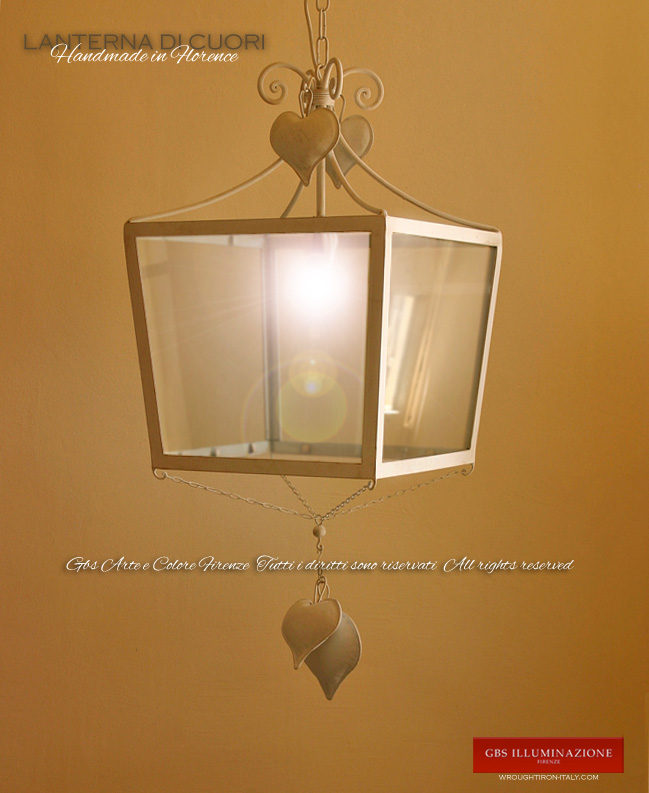 Four heart-shaped pendants in hand-decorated drawn down wrought iron. Square single-light lantern in wrought iron with forged scrolls, and a white patina tempera and ivory white finish. Ideal for bedrooms, patios, verandas and conservatories. Great to brighten large areas. These lanterns can be made to order.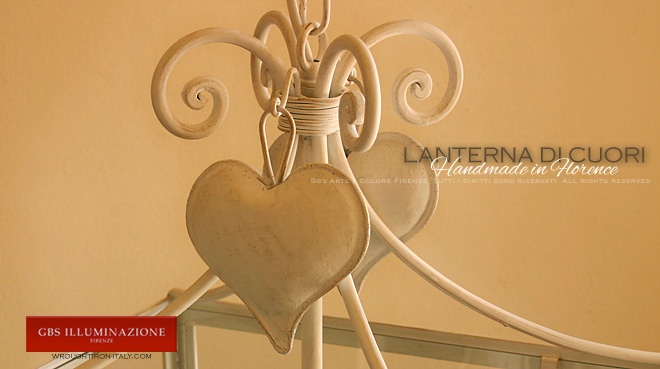 Close up of the Heart Lantern's heart-shaped pendants beside the four forged scrolls. This wrought-iron lantern has a white patina tempera finish.
Heart Lantern – GBS FIRENZE – MADE IN ITALY – Design: Gianni Cresci & Renee Danzer
Ogni articolo di GBS è su misura e può essere personalizzato nei colori, misure, numero luci. Come si acquista una lampada GBS? Nei negozi di arredamento autorizzati o direttamente on line.
Nelle zone in cui non sono stati selezionati punti vendita con i giusti requisiti, GBS collabora direttamente con gli arredatori e gli architetti ed ha la possibilità di vendere direttamente ai privati che ne facciano richiesta. In questo caso si può ordinare per email, per telefono o con una visita concordata presso la sede produttiva a Firenze. La consegna è a domicilio con corriere. Tempo di produzione medio: 20 giorni dalla conferma dell'ordine.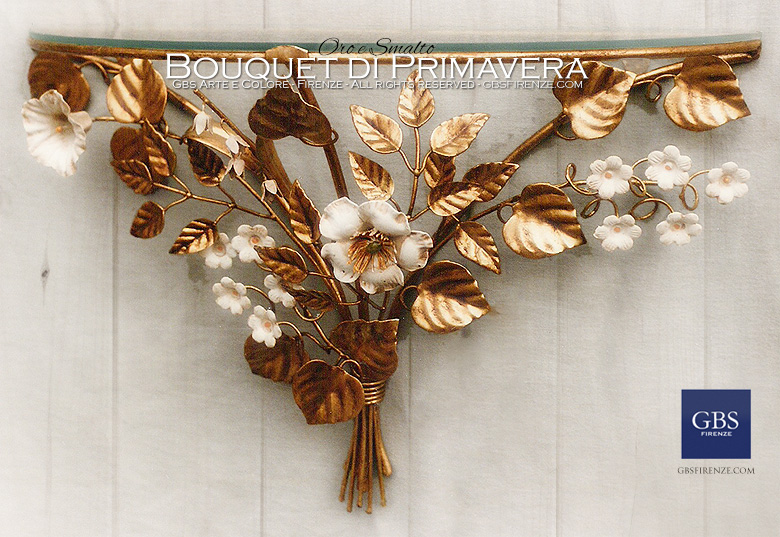 Ogni lampada originale GBS può essere coordinata alle collezioni di GBS CASA (Tavoli, Sedie, Letti, Baldacchini, Etagere, Mensole, Accessori per il bagno...)