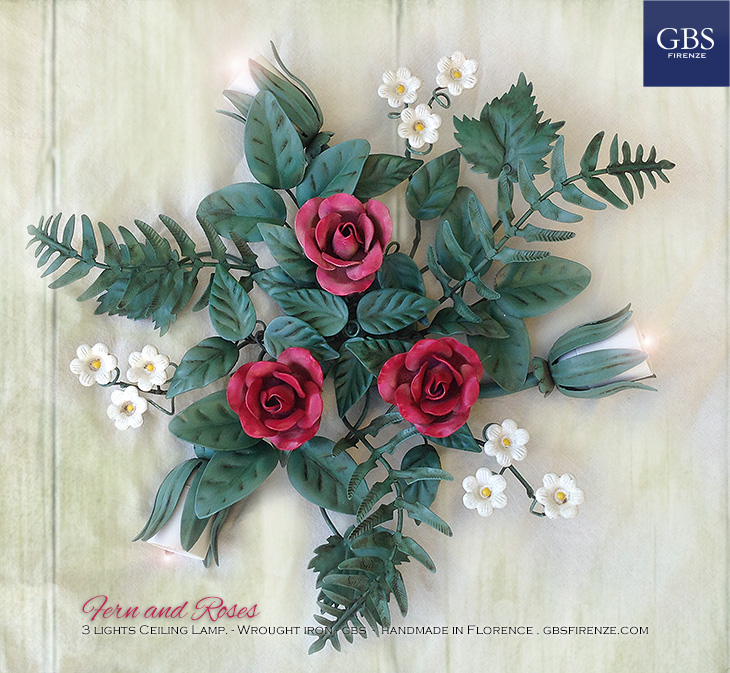 Fern and Roses. Romantic Country Collection. 3-light Ceiling Lamp with ferns, leaves and roses. Hand-decorated wrought iron. Opaque enamel with patina finish. Design: Renee Danzer. GBS. Made in Florence. All rights reserved
Ogni articolo di GBS è su misura e può essere personalizzato nei colori, misure, numero luci. Come si acquista una lampada GBS? Nei negozi di arredamento autorizzati o direttamente on line.
Nelle zone in cui non sono stati selezionati punti vendita con i giusti requisiti, GBS collabora direttamente con gli arredatori e gli architetti ed ha la possibilità di vendere direttamente ai privati che ne facciano richiesta. In questo caso si può ordinare per email, per telefono o con una visita concordata presso la sede produttiva a Firenze. La consegna è a domicilio con corriere. Tempo di produzione medio: 20 giorni dalla conferma dell'ordine.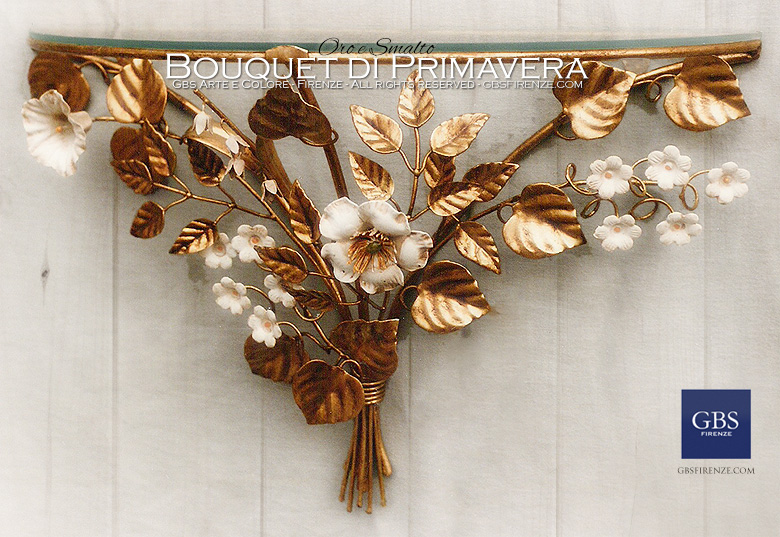 Ogni lampada originale GBS può essere coordinata alle collezioni di GBS CASA (Tavoli, Sedie, Letti, Baldacchini, Etagere, Mensole, Accessori per il bagno...)